Below are some resources that we use at Rancho Bernardo Counseling Services in working with relatonships.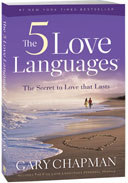 The Five Love Languages®What if you could say or do just the right thing guaranteed to make that special someone feel loved? The secret is learning the right love language! Millions of couples have learned the simple way to express their feelings and bring joy back into marriage: The 5 Love Languages, Dr. Gary Chapman's New York Times bestseller!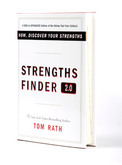 Do you have the opportunity to do what you do bestevery day?Chances are, you don't. All too often, our natural talents go untapped. From the cradle to the cubicle, we devote more time to fixing our shortcomings than to developing our strengths.

To help people uncover their talents, Gallup introduced the first version of its online assessment, StrengthsFinder, in the 2001 management book Now, Discover Your Strengths. The book spent more than five years on the bestseller lists and ignited a global conversation, while StrengthsFinder helped millions to discover their top five talents.

In StrengthsFinder 2.0 Gallup unveiled the new and improvedversion of its popular assessment, language of 34 themes, and much more. While you can read this book in one sitting, you'll use it as a reference for decades.