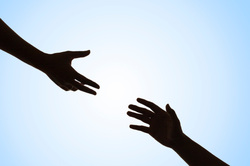 Encourage
Me
Encouragement:
The expression of approval and support; the act of giving hope or support to someone.
Encouragement; we all need it. More than we realize. Encouragement gives energy to our day. It can put a bounce in anyone's step.
Here are some ideas on how to encourage others:
1)
Go beyond the general
. Rather than just tell someone I appreciate you, praise something specific about them. "I appreciate your honesty", "Your such a hard worker", etc. goes a long way.
2)
Don't flatter.
When you compliment someone, actually mean it. People can tell when you are sincere.
3)
Stay focused on the other person
. There are some people that I love to be around. I feel better about myself when I am with them. Be that kind of person.
4)
Realize they may need it more than you know.
Everyone needs encouragement. Your words may come just at the
right time.
5)
Get better at it.
If you are not an encourage by nature, practice. You can get better.